The popular chess training platform Chessity features the famous steps method by the Euwe Ring holder IM Cor van Wijgerden. Part of the training in the platform is based on competitive chess games. Every weekend Chessity organizes three chess tactics battle events. They are free to participate and start at Saturday 12:00 CET, Sunday 12:00 CET and 20:00 CET (18:00 GMT), continuing for 30 minutes each.
Join the tactics events here today
More about Chessity
The visual chess tactics battle
1. Every Sunday at "Train/Games" there is a countdown to the next event.

2. Click on the tactics battle icon at "Train/Games" and the game starts.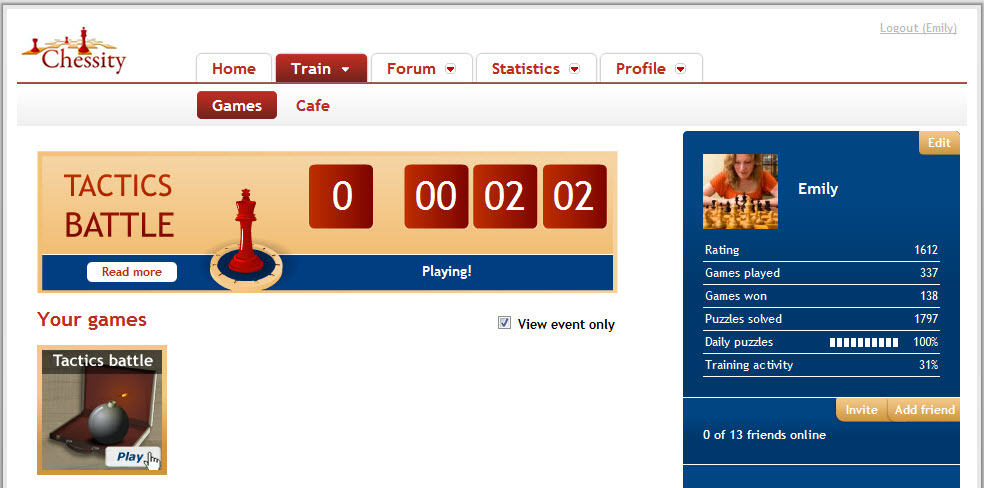 3. Play the game and note the extra event countdown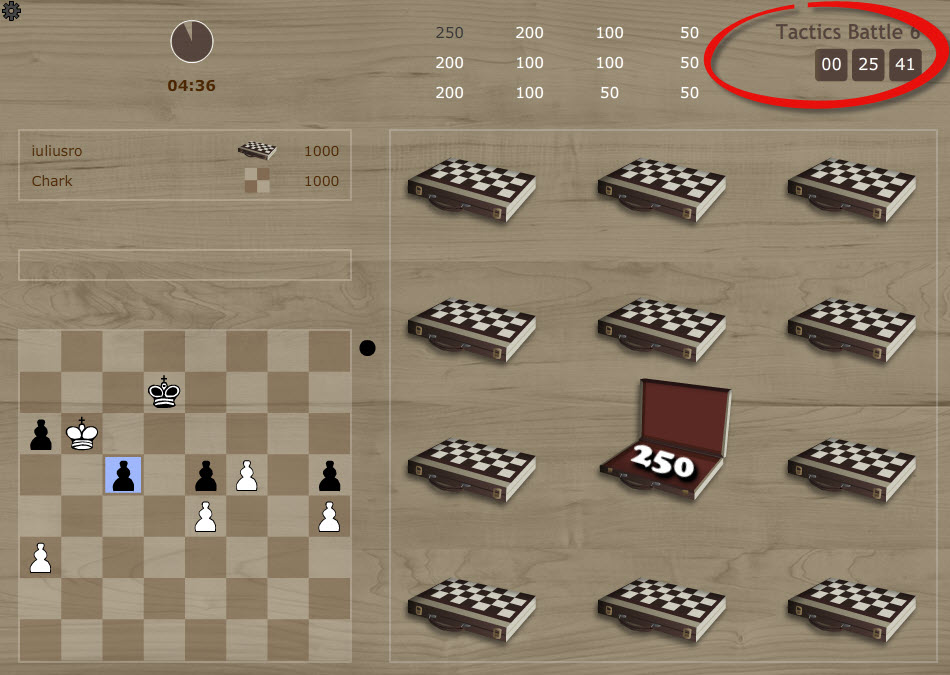 3. Collect the game points and go to the Cafe.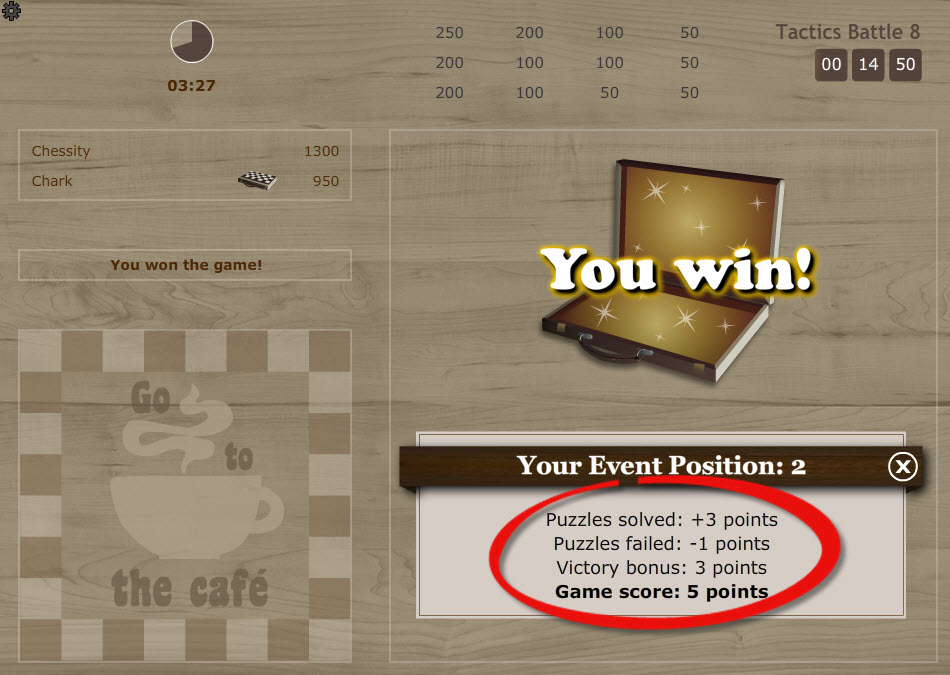 4. Follow your ranking live in the cafe ("Train/Cafe") and start a new game.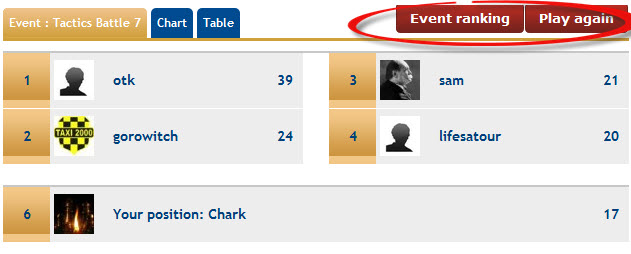 5. During and after the event you can see the complete ranking list at "Statistics/Event".