The FIDE Planning and Development Commission launched its inaugural Orientation Programme targeting new federations and new federation administrations on 11 June 2022 during the World School Individual Chess Championship at the Bristol Hotel in Panama.
The meeting was the first of its kind to bring together the FIDE President, FIDE Vice Presidents, FIDE Executive Director, Commission Chairpersons, council members, federation presidents and delegates to share insights into FIDE's operations and to identify the various areas and opportunities for engagement of national federations.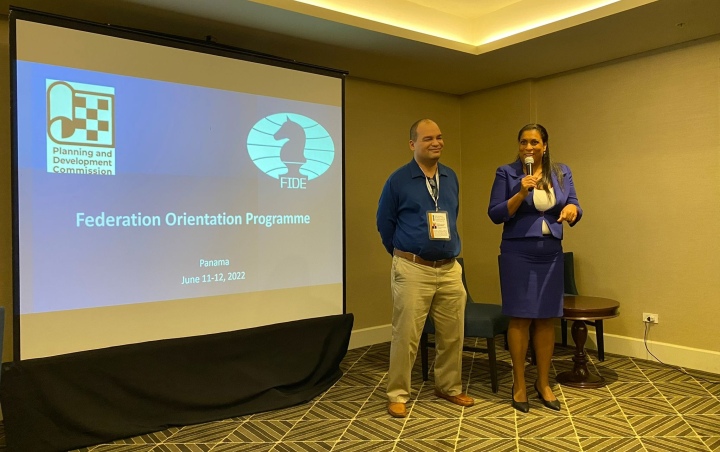 The host of the event, Jose Carillo, President of the Panama Chess Federation, welcomed the guests. The Chair of the PDC Sonja Johnson, chaired the day's proceedings. The Continental President, Jorge Vega, brought opening remarks for the Orientation Programme.
FIDE President Arkady Dvokrovich welcomed the delegates and opened the floor for the delegates to share ideas on how FIDE can better engage and support federations. Several federations used the opportunity to publicly provide suggestions, including ways to onboard government officials, e.g. education ministries, to help implement the federations' mandates.