The 2022 FIDE World Amateur Championship is in the books. The event took place in Malta from October 20-30 and was held in four sections: U2300, U2000, U1700 and Women U1700. Women playing in the open sections U2300 and U2000 were eligible to win prizes from both categories. All the competitions were 9-round Swiss tournaments with classical time control.

In the Open U2300 section, it all came down to the final round. Abilmansur Abdilkhair from Kazakhstan (pictured below) scored a very important victory over Colombian Juan David Becerra and claimed gold with 7.5/9. Abilmansur improved his result compared to the 2021 FIDE World Amateur Chess Championships, where he finished second in the same section.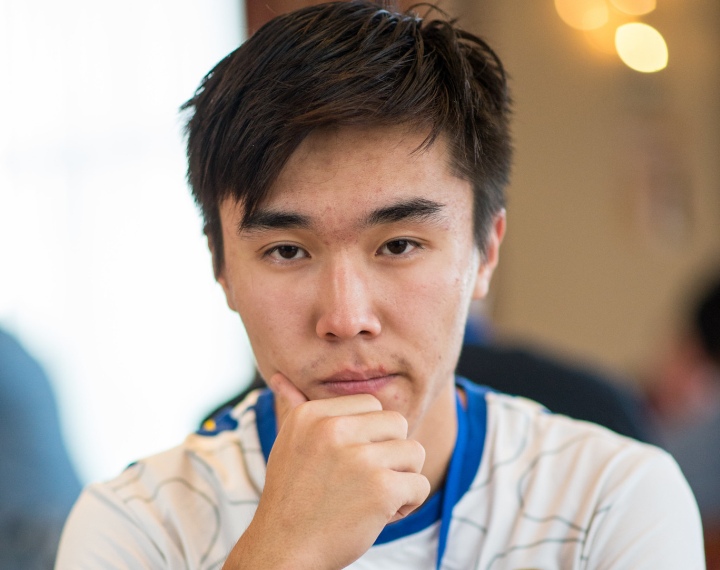 Naranbold Sodbilegt (number 46 on the starting list) (pictured below) was the sole leader in the Open U2000 from start to finish – the 13-year-old Mongolian took gold with a perfect 9 out of 9.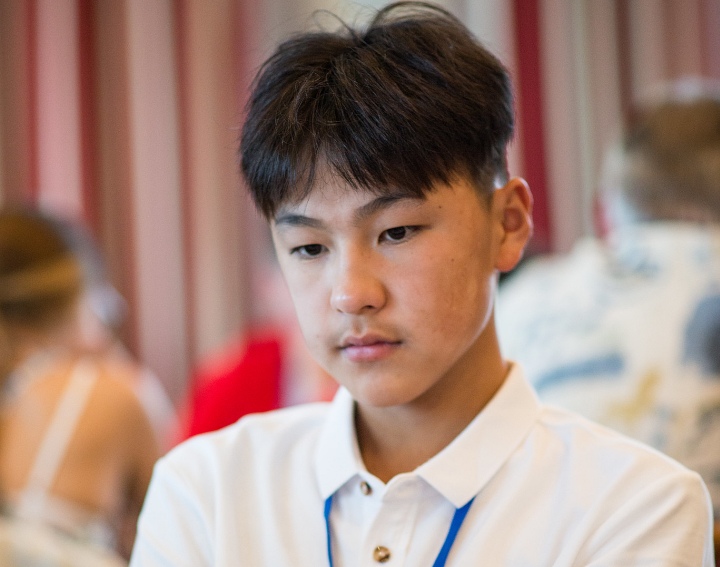 Two players tied for first place in U1700, with Soninbayar Tuguldur of Mongolia (pictured below) claiming gold thanks to better Buchholz over Aleksandr Martynov (FIDE), who had to settle for silver. The 13-year-old winner was number 50 on the starting list.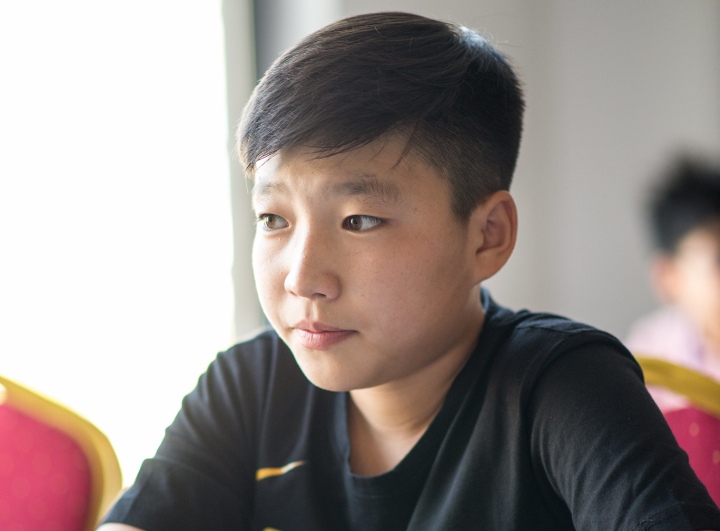 Meri Grigoryan (England), Julia Gorozhankina (Latvia) and Nino Kordzadze (Austria) scored 3.5 points out of 9 and became the top-rated women in the Open U2300 section. They took gold, silver, and bronze in the Women U2300, respectively. 

Margarita Baliuniene of Lithuania finished ninth out of 75 players in the Open U2000 section and secured gold in the Women U2000.

In the Women U1700, Margadgua Erdenebayar from Mongolia (pictured below) won the title with a round to spare, scoring 8.5 points out of 9. Margadgua said she started playing chess by chance while in the hospital. But now she is determined to tie her life with chess: "This year, I want to become a FIDE master, and in the future, my goal is to become a grandmaster."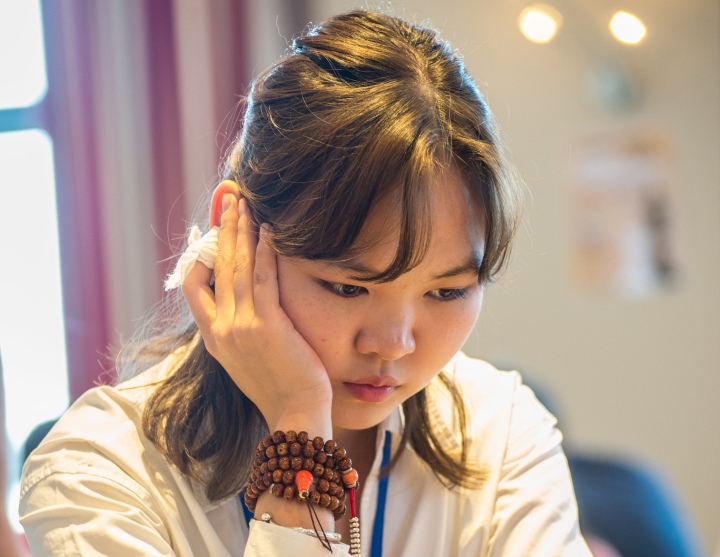 Medalists Open U2300:
1. Abilmansur Abdilkhair (Kazakhstan)
2. Zhuban Bigabylov (Kazakhstan)
3. Juan David Becerra (Colombia)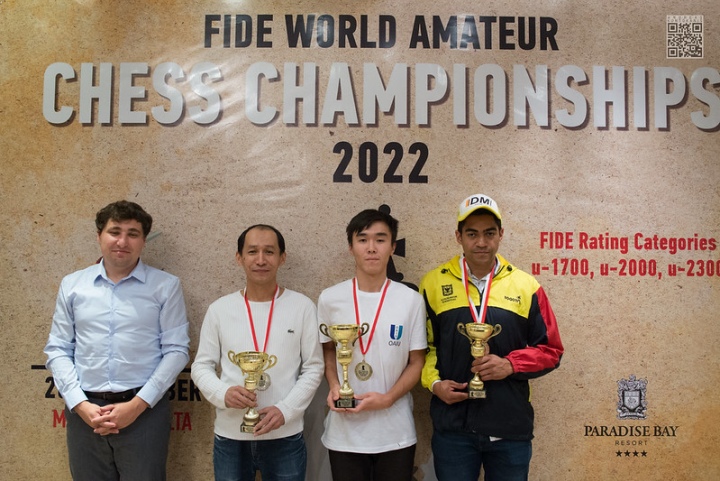 Medalists Open U2000
1. Naranbold Sodbilegt (Mongolia)
2. Matias Hurtado Bahamonde (Chile)
3. Aasef Alashtar (France)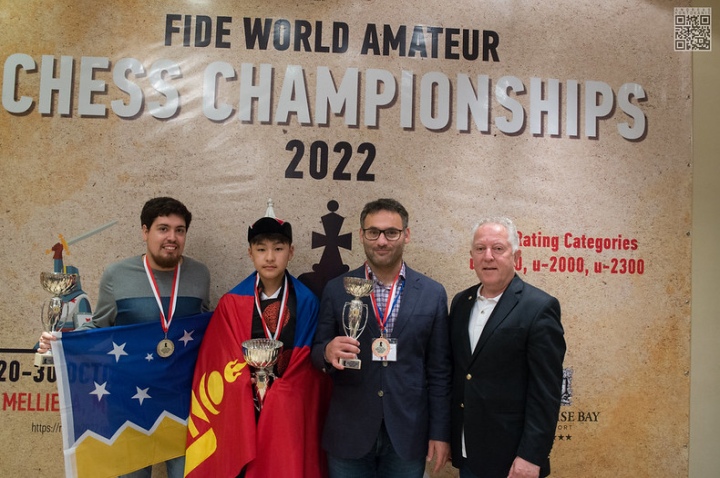 Medalists Open U1700:
1. Soninbayar Tuguldur (Mongolia)
2. Aleksandr Martynov (FIDE)
3. Farhaan M (India)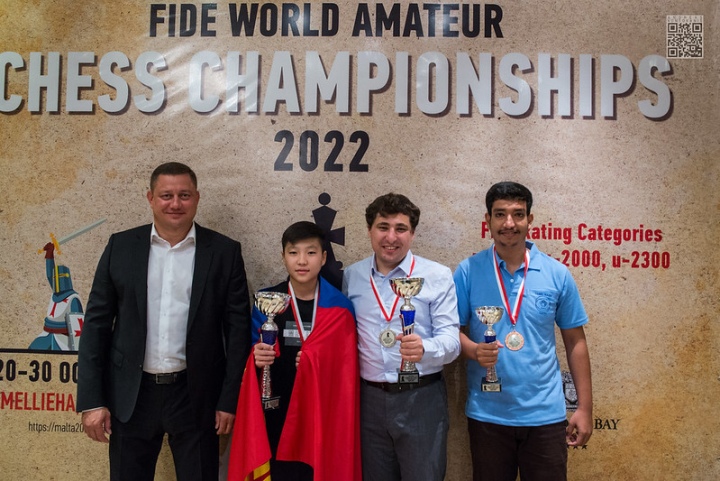 Medalists Women U2300
1. Meri Grigoryan (England)
2. Julia Gorozhankina (Latvia)
3. Nino Kordzadze (Austria)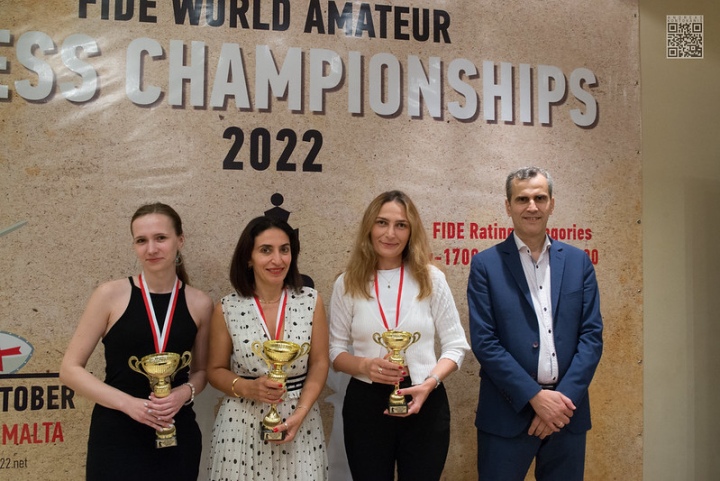 Medalists Women U2000
1. Margarita Baliuniene (Lithuania)
2. Helen Montiel Caceres (Paraguay)
3. Anna Andrzejewska (Poland)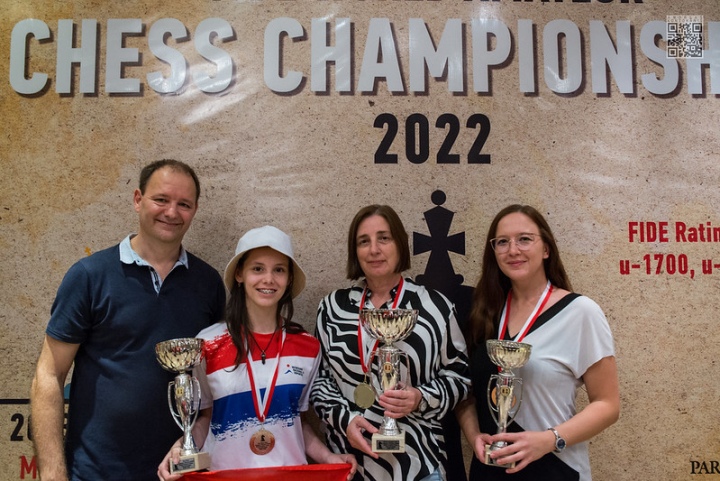 Medalists Women U1700
1. Margadgua Erdenebayar (Mongolia)
2. Arailym Alipbek (Kazakhstan)
3. Guruprasad Amulya (India)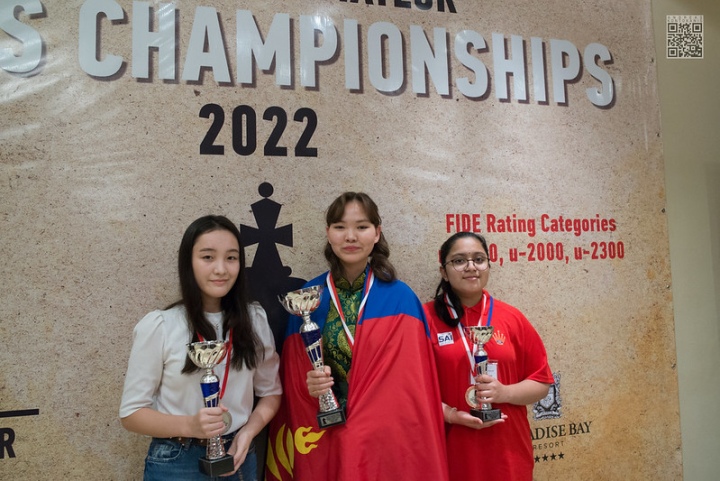 Some participants of the 2022 FIDE World Amateur Championships went to Malta hoping to win trophies, but the majority came to the tournament simply because they love the game and enjoy playing chess.

Sara Brenska from Poland (pictured below) shared her story: "I started to play chess two years ago after watching 'The Queen's Gambit' on Netflix. That's how it all started. I am an intern at an international company in Poland, and I deal with taxes and accounting. I want to be better at chess, but honestly, I play it just for fun. I don't have specific chess ambitions; I just want to play better."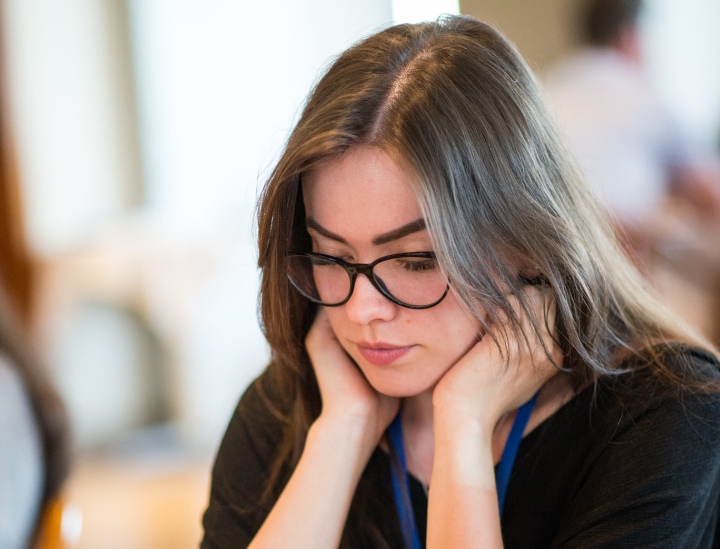 Lithuanian Jonas Vaskevicius (pictured below, left) briefly explained why he is in Malta: "I am a lawyer, and two years ago, I started to work less; I had some free time. I thought that people should have some hobbies and for me, it is interesting to play chess. It is a good activity; I like spending my time playing chess. Participating in this Championship is nice, and I think everyone would like to do it, but the main goal is to enjoy the game".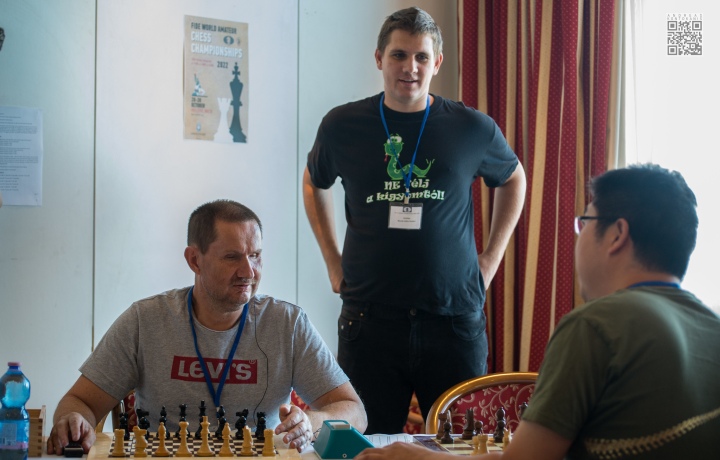 According to tournament director Nikolaos Kalesis, this year, a record number of foreign players came to Malta to participate in the Championships. In total, the event brought together 197 players from 51 federations, including 27 title-holders.

The FIDE World Amateur Chess Championships were held in the 4-star Conference Hotel "Paradise Bay Resort", 30 km north of Malta International Airport, on the northern seaside of Malta Island from October 20-30. This year the prize fund was increased to €15,000 – from €10,000 last year.

Photos: Andreas Kontokanis