The 11th Silver Lake Chess Festival was held from 18-25th June in Silver Lake, Veliko Gradiste, Serbia, with 256 participants from 19 countries.
The Festival consisted of Open A for players rated over 2000, Open B for players rated under 2200, Open C for players rated under 1600, Silver Star Blitz and Bughouse tournament.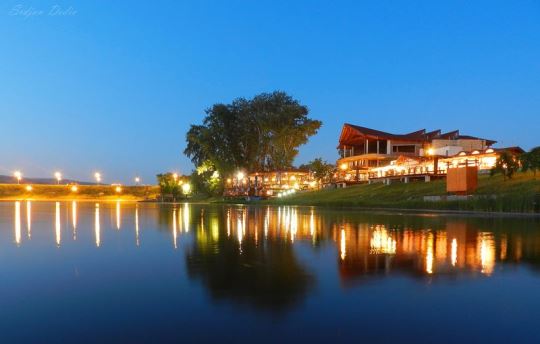 The organization was carried out by Branicevo Chess Union, Chess Club VGSK, municipality Veliko Gradište and Danubia Hotels. The prizes were presented by Dragan Milic, Mayor of Veliko Gradiste.
The top section Open A had 97 participants, including 11 Grandmasters and 21 International Masters.
GM Branko Damljanovic repeated the last year's result and took the winner's trophy after concluding the event with 7,5/9 points. On the shared 2nd place are IM Nikita Petrov (Russia) and GM Miroslav Tosic with 7 points each.
WFM Annamaria Marjanovics (Hungary) once again won the prize for top placed woman. WGM Kubra Ozturk (Turkey) was best U2300 player, GM Bosko Abramovic was top senior and FM Velimir Ivic top U18 junior. Best player from Branicevo County is IM Zoran Markovic.
Nikita Petrov completed his final GM norm, Adela Velikic took a WGM norm, while Prithu Gupta (India) and Burak Uysal (Turkey) have earned IM norms.
Full standings of all sections
The Open B had 108 participants. Dejan Jakovljevic and newly crowned U2000 European Amateur champion Doruk Karaoglan (Turkey) have shared the first place with 7,5/9 points each, but the trophy goes to Cuprija due to Jakovljevic's superior tie-break.
Third is prof dr Slobodan Ilic who received standing ovations from the audience. Best woman is Natasa Korbovljanovic, best U18 junior is CM Arda Caberoglu (Turkey), top senior is Milenko Mandic and best player from Branicevo County is Zoran Desic.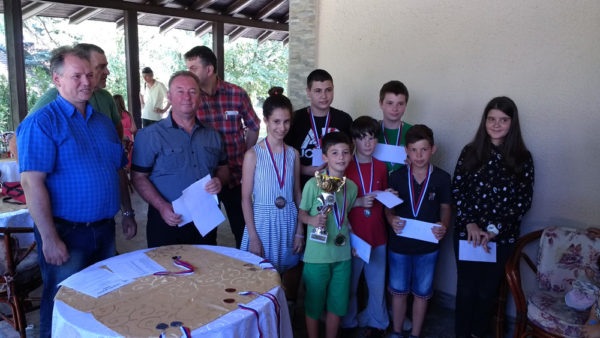 The Open C had 51 participants. Andrej Ljepic emerged overall winner with 8,5/10 points and also the best U8 player.
Best U10: Bozidar Dikic (6,5/10)
Best U12: Milica Carevic (7,5/10)
Best U14: Petar Zikic (7,5/10)
Best U18: Lazar Nikolic (8/10)
Tournament Director was Vojkan Petrovic