Ian Nepomniachtchi vs Ding Liren, aka Nepo – Ding is the final of the World Chess Championship 2023. The Nepo – Ding match will take place in Astana, Kazakhstan, from April 7 to May 1, at the elegant St. Regis Astana hotel. All the games start at 15:00 local time (GMT+6), and there is a rest day every two rounds. Ding – Nepo game 2 is set to start on April 10. Game 1 was an interesting Ruy Lopez. Game 2 started with an early 4.h3 and you can see the reactions here. GM David Navara takes a close look at games 1 and 2 and provides in-depth analysis for our favorite online chess platform – Lichess.
Replay: Nepo – Ding game 1 live / Nepo – Ding game 1 video coverage with Vishy Anand
Live: Ding – Nepo 2023, game 2
Why 4.h3 is not a popular move: A free opening principles course


Snap verdict
Fans of Ding will be bewildered and possibly even concerned by his performance so far. His focus seems to not be on the game in front of him but, in a purely armchair opinion, on some internal struggle instead. He has not yet shown the positional stability which he has built his reputation on. He seems to be finding it difficult to recall his preparation at key moments. It is difficult to come to any conclusion other than that if he continues like this, the match will be all but a walkover for Ian Nepomniachtchi.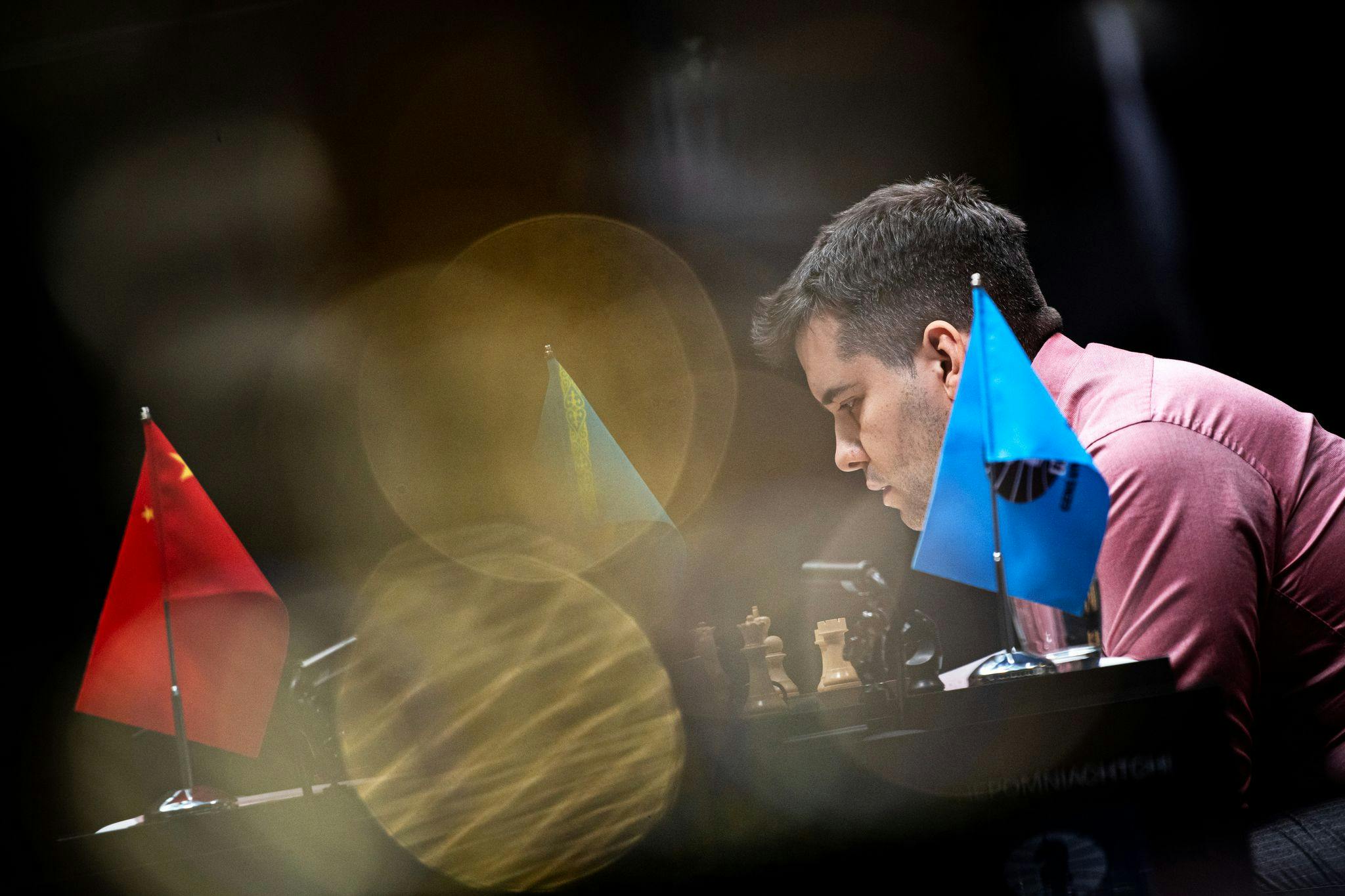 (Photo: FIDE / Stev Bonhage)
It is not too late for Ding to turn this around; the score is only 1.5 – 0.5 with another 12 games to go. In previous World Championships, both Fischer (1972) and Anand (2008) turned around early deficits to take the title overall. Ding is a player who seems to need to warm up into a tournament, with his best results in the 2022 Candidates coming in the later rounds of the event. 
However, in a match format time is of the essence for Ding, and strategically Nepomniachtchi will be happy to sit back and play for draws – not trying to create any advantage but exploiting one if the chance appears. Such a strategy forces Ding to take risks, but there is ultimately no alternative for Ding if he wishes to become World Champion.
Lichess is regularly running World Championship Thematic Arenas on the days of the tournament – with positions taken from the games. Make sure you follow Lichess on social media to see when the next one will be!