The Women Candidates Chess 2023 final has been officially opened in Chongqing, China. Tan Zhongyi and Lei Tingjie will fight for the right to challenge the current Women's World Champion, Ju Wenjun.

Live games from the Women Candidates Chess 2023 here
On March 28th, a press conference was held at the Wyndham Hotel Chongqing Yuelai for the final of the "Liangjiang New Area" Cup 2022-2023 FIDE Women's World Championship Candidates Tournament. FIDE President Arkady Dvorkovic, FIDE Vice President Xie Jun, FIDE treasurer Zhu Chen, the local leaders, and the two players Tan Zhongyi and Lei Tingjie answered questions from the media.
FIDE President Dvorkovic said: "The fact that the two Chongqing players met in the final is a major victory for Chinese women chess players. I think such a victory is not an accident; it is the result of the tireless efforts of Chinese chess, both individually and as a team.
We all remember that the Chinese men's and women's teams both won the 2018 Olympiad, and the Chinese men's team won the World Team Championship in Israel last year. This year, FIDE's two world championships will feature three Chinese players, which is a remarkable achievement.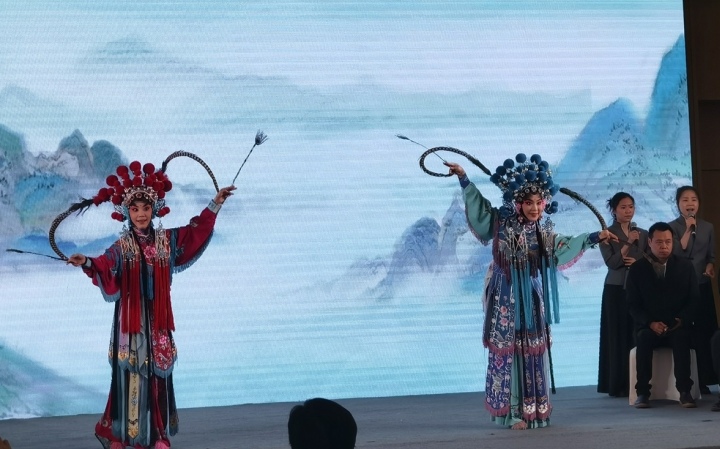 This achievement is the result of a good and continuous tradition of chess development in China and is the result of the systematic development of chess in all major cities in China. At present, China has joined Russia, India and the United States as a chess superpower."
Then FIDE treasurer and former women's world champion Zhu Chen said: "In my life, chess has been the best teacher. When I encountered difficulties, I was able to guide my way through life by playing chess. I think all chess players will feel the same as me and will gain from chess.
The development of chess in Chongqing is obvious, and Chinese players have been working very hard, and our young players have been working twice as hard. Therefore, I am confident in the development of our chess players, including the young players."
Four-time World Champion and FIDE Vice President Xie Jun said: "I am very happy to be here today for the press conference. I would like to thank FIDE for organizing so many important tournaments so that players can be trained, and I would also like to give special thanks to the Chinese Chess Association, both for the establishment of the national team and for the tournaments at all levels in our provinces and cities, which allow our players to have more opportunities and to grow continuously. Now already, we have made the world championship a national championship and let people witness the achievements of Chinese chess. This is the glory of Chinese chess!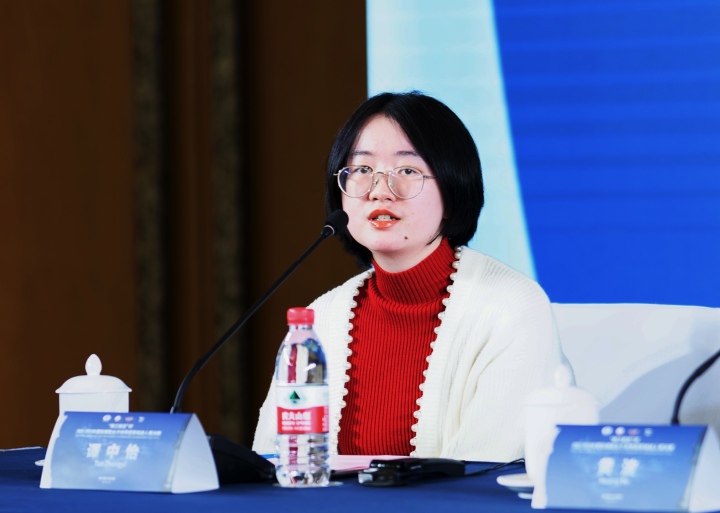 The two finalists also answered questions from journalists. Former world champion Tan Zhongyi said, "Compared to playing hundreds of games with Ju Wenjun, Lei Tingjie and I were teammates in Chongqing, so we have had fewer games with each other, and were a kind of 'most familiar strangers'. So I thought this match with Lei would be more interesting."
Lei Tingjie said: "This tournament is a little bit closer to my dream. For every player, the world championship is the ultimate goal. I hope I can focus on the tournament. I am happy that all three of us (and Ju Wenjun) are Chinese women players, and it is a special pride that the future queen title belongs to us in China, and of course I hope to stay in Chongqing".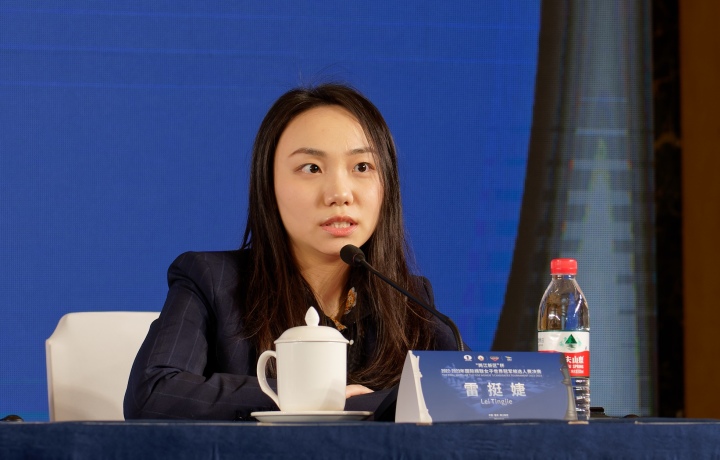 At the drawing ceremony, Tan Zhongyi drew the white pieces in tomorrow's first round.
The first game will be played at 3:00 pm local time on March 29th.
Text: Xiaobing Gu