The glamorous Hôtel Hermitage Monte-Carlo will host the Pool A of the Women's Candidates tournament, organized by the Monaco Chess Federation, from October 24 to November 6. Read more: Women's Candidates Chess Tournament 2022/23 – The new system, Pools & Participants list

This bracket will see the clash between Humpy Koneru and Anna Muzychuk (first Quarter-Final), and Lei Tingjie and Mariya Muzychuk in the second Quarter-Final. Under the new knock-out format, players in each of the two brackets or "pools" will play a four-game match (plus tie-breaks, if needed) in order to advance to the next stage, with the final match being played over the distance of six games.

Read more: Alexandra Kosteniuk not happy with the new system of the Women's Candidates Chess Tournament

The prize fund for this pool is €70,000, while another €110,000 will be at stake in the Women's Candidates Final, raising the total to a record-breaking amount of €250,000.

The main sponsor for the event will be The Société des Bains de Mer (SBM), a company that owns and manages the Monte Carlo Casino, the Opéra de Monte-Carlo, and the Hôtel de Paris in Monte Carlo. Originally founded in 1863 by Charles III, Prince of Monaco, and previously owned by Aristotle Onassis, SBM is now a publicly traded company registered in the Principality of Monaco, with the Government of Monaco as the main shareholder.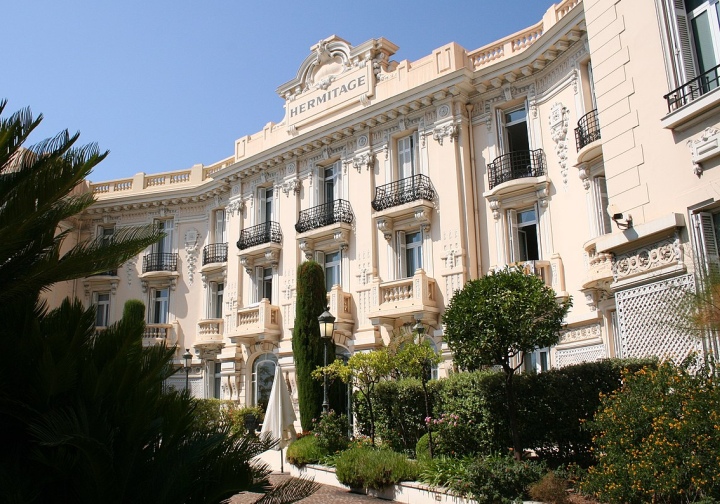 Photo: Håkan Dahlström
The games venue will add a touch of distinction to the event, as the Hôtel Hermitage is one of the most emblematic hotels in Europe. Set in a palace in Monaco listed as a historic monument, this luxurious five-star hotel features Belle-Époque décor, a winter garden, and a 7,000 m² spa. Among other recognitions, it received the "Best spa in a hotel in Europe" Prix by Villégiature Award in 2016 and the Gold Award in the "Event Hotel of the Year" category by Eventia in 2012. 

Pool B of the Women's Candidates will be staged under the same conditions, and the host city will be confirmed in the coming days. The Final that will determine the challenger to Ju Wenju's throne, played over the distance of 6 games, will take place in the first quarter of 2023, and two different European cities have already expressed their interest in organizing it.