A 16-year-old youngster from Teheran IM Bardiya Daneshvar emerged as the winner of the 55th Iranian Men's Final Chess Championship and took his maiden national title.

The event took place from 15-24 June in Sari, being played as a 14-player round-robin tournament with classical time control. The 55th edition of the Iranian Men's Final turned into a close race between Bardiya Daneshvar and the top seed IM Seyed Khalil Mousavi, who was coming into the final round a half-point ahead of his main rival.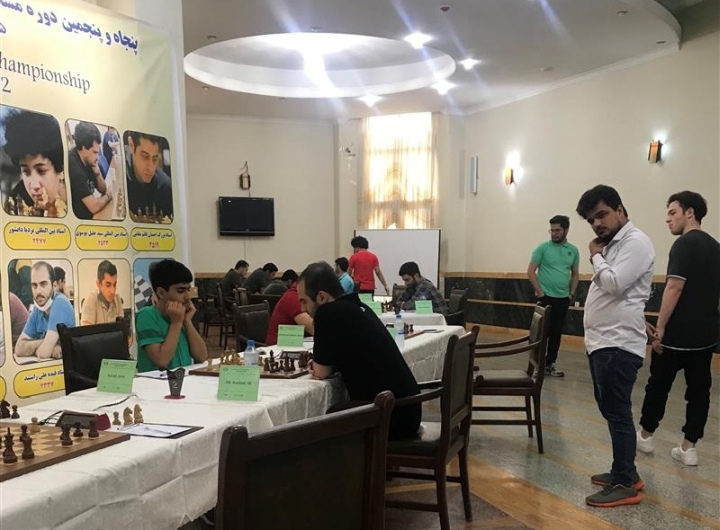 Bardiya pulled off a crucial victory over Arash Dahli and caught up with Seyed Khalil (pictured below), who made a quick draw with White against Ali Rastbod. Both scored an impressive 9½/13 and tied for the first place, but the title went to Daneshvar by dint of better Sonnerborn-Berger (second tiebreak variable). Scroll down for final rankings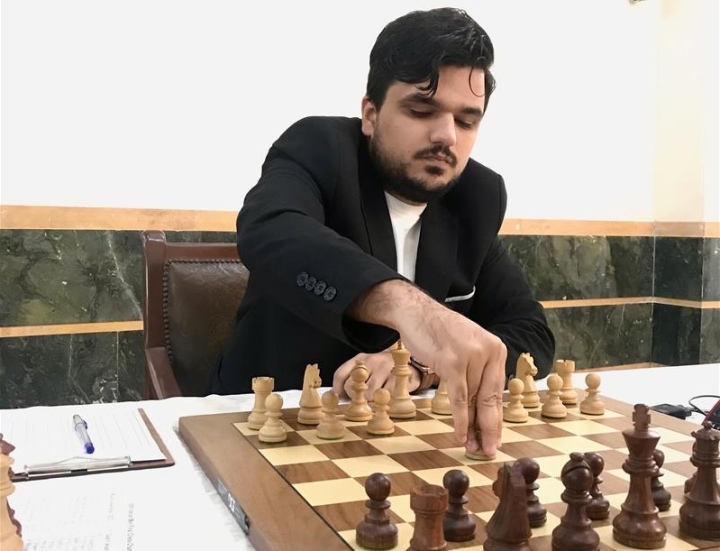 The 13-time national champion Ehsan Ghaem Maghami took the last place on the podium after edging out Ali Rastbod again, thanks to better tiebreaks.
Final standings:
| | | | | |
| --- | --- | --- | --- | --- |
| 1 | IM | Daneshvar Bardiya | 2477 | 9½ |
| 2 | IM | Mousavi Seyed Khalil | 2533 | 9½ |
| 3 | GM | Ghaem Maghami Ehsan | 2519 | 8½ |
| 4 | FM | Rastbod Ali | 2337 | 8½ |
| 5 | GM | Mosadeghpour Masoud | 2469 | 8 |
| 6 | FM | Daghli Arash | 2432 | 7½ |
| 7 | GM | Darini Pouria | 2436 | 6½ |
| 8 | IM | Tahbaz Arash | 2436 | 6 |
| 9 |   | Omidi Arya | 2315 | 5½ |
| 10 | FM | Poormosavi Seyed Kian | 2427 | 5 |
| 11 |   | Ashraf Artin | 2260 | 5 |
| 12 | FM | Atakhan Abtin | 2385 | 4½ |
| 13 |   | Khamisi S Jafar | 2151 | 4 |
| 14 |   | Naderi Abdollah | 2120 | 3 |

Photos: Sharif Nataj and Mazandaran Chess Association Telegram channel